View Source
Last week I signed off on a manuscript titled:
"When a Single Harness Simply Isn't Enough"
The contents include several ways to achieve unique patterning opportunities including, but not exclusive to a drawloom. See how a simple four shaft counterbalance loom can weave patterns normally needing 12-40 shafts, how to produce widely varied patterning on a single warp without changing tieup or threading, how to weave complex patterning without floats or block design.
Details here: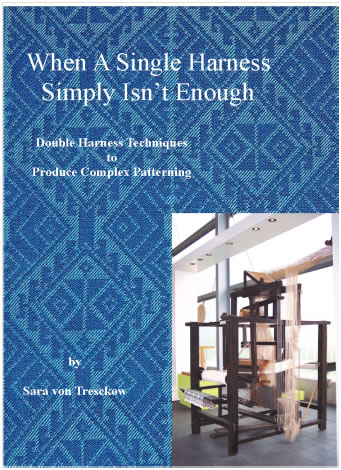 WOOLGATHERERS HOME PAGE
Woolgatherers handlooms, spinning wheels, yarn, fibers, weaving tools, linen and lessons - Fond du Lac, Wisconsin 
View on 

www.woolgatherers...
Preview by Yahoo
Book will debut at Convergence. Pre-orders will ship as soon as we return to Wisconsin after Providence.
Sara von Tresckow
The Woolgatherers Ltd., LLC
Fond du Lac, WI
Convergence Vendor - Booths 409-411